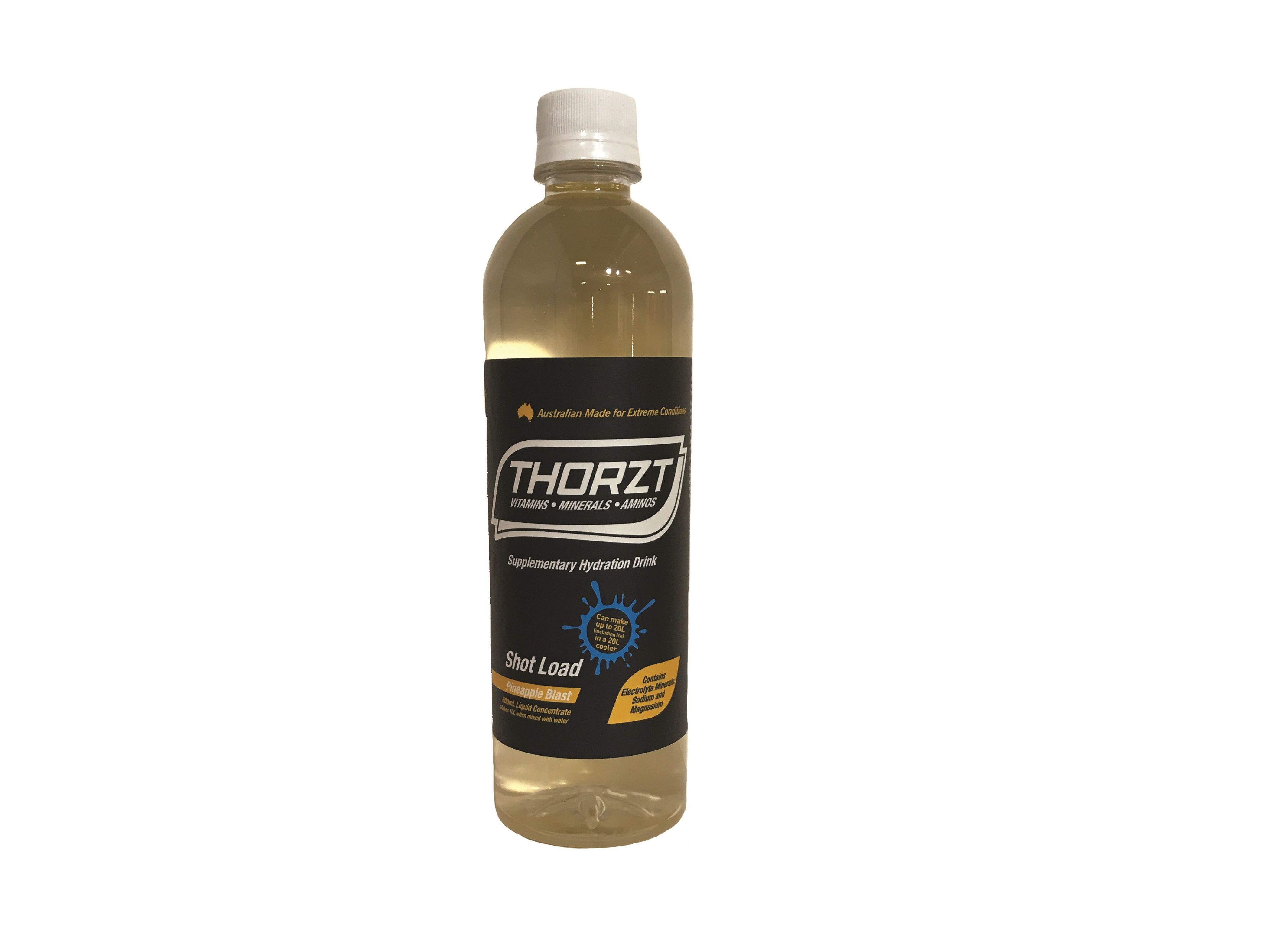 Pineapple Blast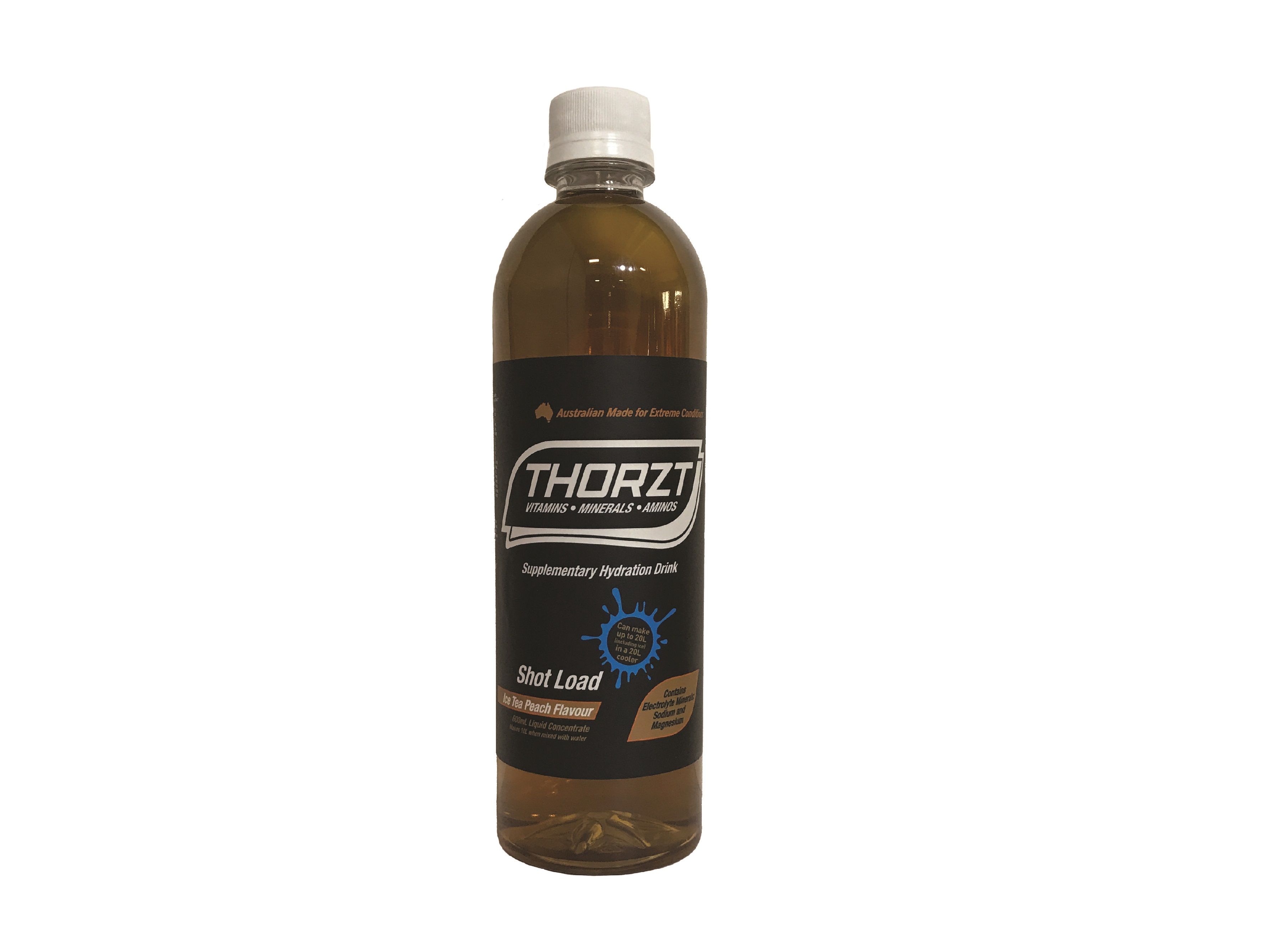 Iced Tea Peach
Wild Berry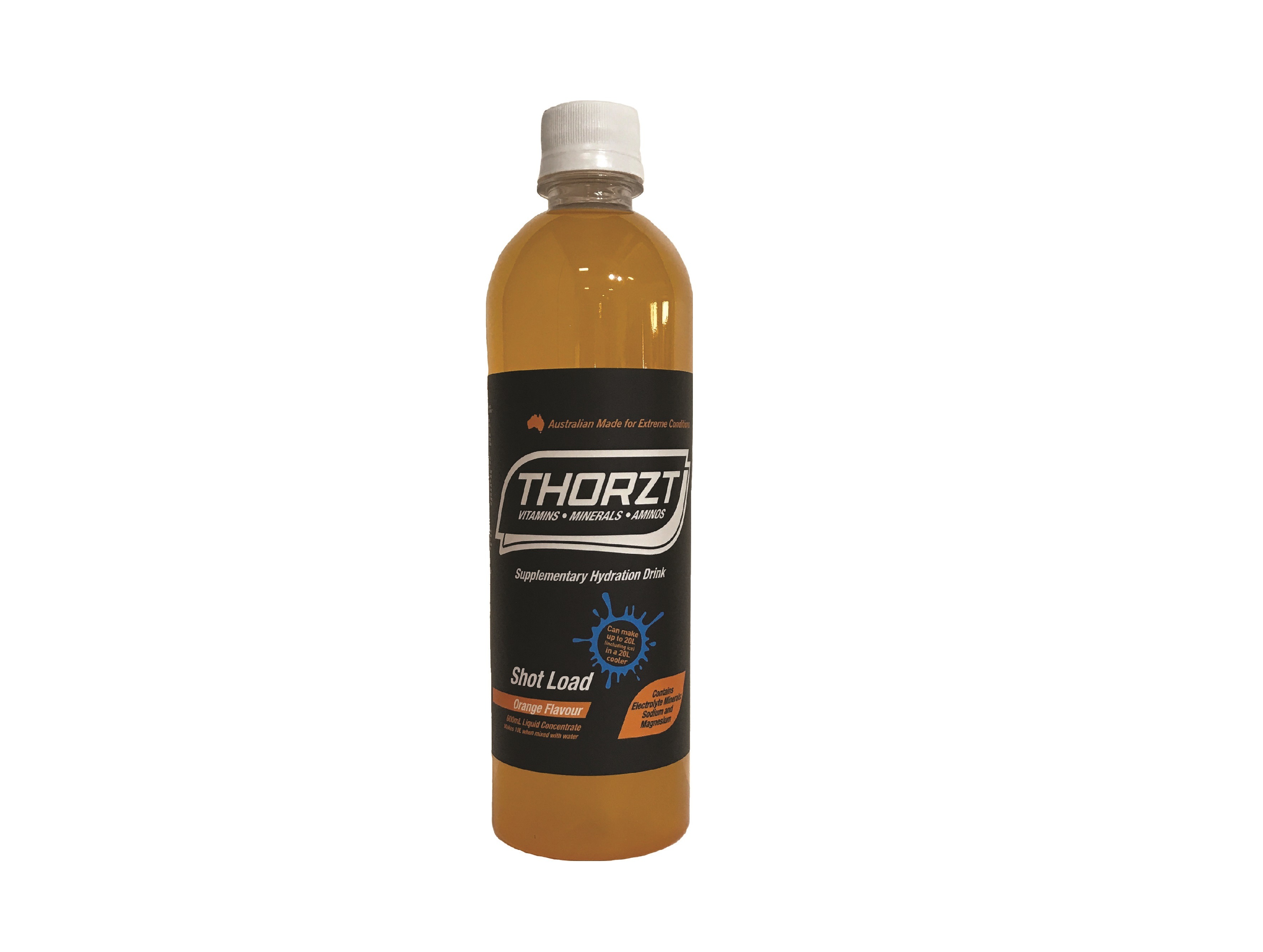 Orange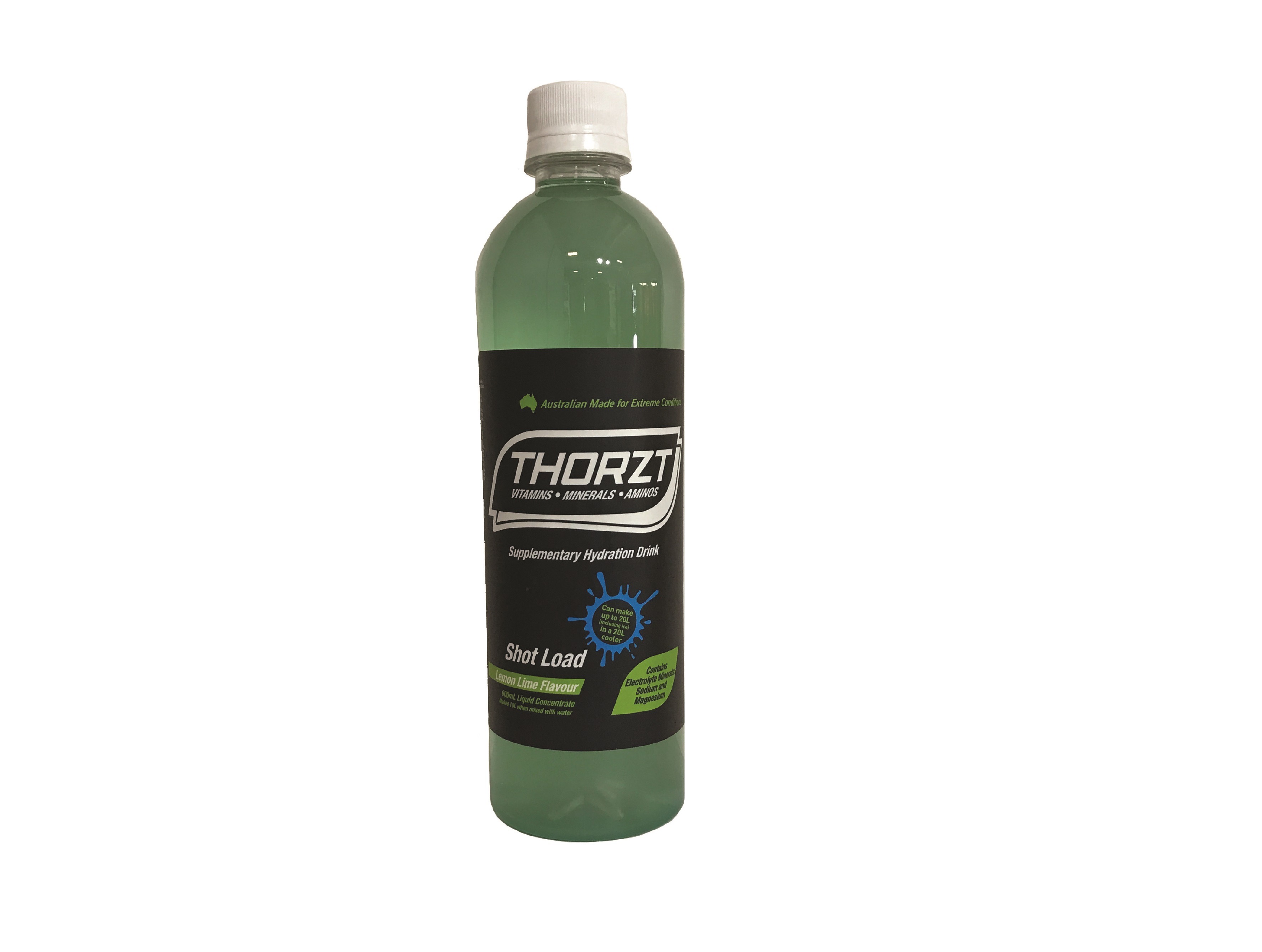 Lemon Lime
600ml concentrate makes 10L.
THORZT has been scientifically formulated to meet the hydration needs of a hard working body in extreme working conditions.
Replacing measured proportions of electrolytes, essential minerals, carbohydrates, amino acids and other nutrients,
THORZT is designed for sustained hydration.
THORZT is a pleasant tasting, low sugar, caffeine-free, worker-tested drink, that re-establishes the correct electrolyte fluid balance for optimum worker performance.
Low in Sugar (300ml Sugar Free)
Gluten Free
Caffeine Free
Hypotonic
Electrolyte Formula inc. magnesium
Proprietary blend of B and C group vitamins, L-Glutamine and essential Branch Chain Amino Acids (BCAA'S)
Available in
300ml Sugar Free Concentrate to make 20l
600ml Low Sugar Concentrate to make 10l